You were always dreaming about helping people to find their own style? It's easy to make dream come true with "Pesonal stylist" course!
"Personal stylist" course includes next topics:
1. Introduction to the profession (Maslow's Pyramid. Hierarchy of professions. Demand for stylist's services and profession prospects).
2. Colour (Concept of colour. Spectral range. Theory by I.Itten and color contrasts. Benefits of private lessons with artists).
3. Colour types (History by Season's Theory. Emergence of Tone Method. Theoretical basics of colour types).
4. Face shapes (Description. Suitable hairstyles. Suitable glasses. Lines of the face).
5. Body shapes (Description. Recommendations for each shape of body. Correction of body shapes.)
6. Preference and natural styles of person. (Description of styles. Detailed explanation of each style. Algorithms for every technique).
7. Clothing styles (Description. Illustrations.)
8. History of fashion and costume (basics).
9. Men's style (colors, silhouettes, styles, accessories, etc.)
10. Accessories as a barometer of social status.
11. Wardrobe analysis (Technology. Methodology for analysis. Features of clients).
12. Shopping (Technology. Networking with shops. Features of clients).
13.How to organize your own fashion business (Marketing, PR, Management, Stylist's Studio or Showroom, TV-Stylist, Stylist in Beauty Salon, Stylist in Shop, etc.)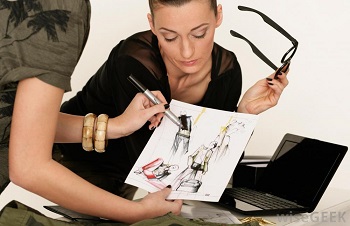 This course available on-line and personally.
After you pass all practical tasks you will get International Certificate in Stylistics (English language). 
Course duration: 3 month